Bendix King Handhelds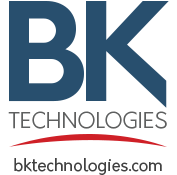 Thank you for visiting our Bendix King radio products. Here you will find the highest quality radio products that meet the rigorous demands of our Federal and State Government agencies. Bendix King now offers a APCO Project 25 digital radio that meets the Federal FCC requirements for digital compatability. Please note that if you are a Federal, State or Local Government agency, you may be eligible for NASPO contract pricing! Just e-mail your inquiry,and we'll be glad to assist you. We have the best value for your APCO 25 digital radio needs.
DOD Cage # 3K4D2 please email any request to [email protected]
Already own a GPH5102XP series?. We can upgrade your GPH5102XP to operate as a DPH digital radio !. Please call us at 1-888-2WAY-USA or email for details.